 An unnamed source has revealed more details about Google's futuristic "Terminator" glasses to 9to5 Google.
According to the tipster, the glasses, which 9to5 first wrote about in December, will feature an augmented reality display that will give the an user a unique view of his or her surroundings, a view more advanced than one viewed through traditional glasses and more immersive than on a smartphone.
The glasses, which could look like Oakley Thumps (shown here), will reportedly be controlled by a user's head-tilts.
These glasses aren't the only top secret project that Google is working on. According to VentureBeat, the search giant recently hired an Apple senior director of product integrity to work on a top secret project that will likely be under the direction of Google co-founder Sergey Brin.
In November, The New York Times reported that Brin leads Google's super secret projects out of a mysterious Bay Area lab called Google X, The Times article stated the that futuristic projects being developed at Google X include, a space elevator, driverless cars, and of course lots of robots.
Prototypes of the driverless cars actually made their debut in 2010. According to a New York Times article from the time, the seven test cars, which had a passenger on board to take over if things went awry, drove a combined distance of 1,000 miles with zero human help. We're not talking about driving around a race track either, the cars drove on California's notoriously curvy Highway 1, and one even made it down San Francisco's Lombard Street which with eight hairpin turns is one of the crookedest streets in San Francisco.
Google is also taking on ambitious, and even science fiction-like technology as part of its recently-announced Solve for X forum dedicated to "moonshot thinking," which Google defines as "[e]fforts that take on global-scale problems, define radical solutions to those problems, and involve some form of breakthrough technology that could actually make them happen."
HuffPost Tech senior editor Bianca Bosker compared the invitation-only Solve for X gathering that happened over the weekend, to the annual TED conference. Like TED, Solve for X lectures will be shared on the web, at the movement's official site, We Solve for X.
Visit 9to5Google to read more about Google's secretive high-tech glasses project. Then, take a look at the slideshow (below) to view Google's most experimental projects.
Google Mars (2006)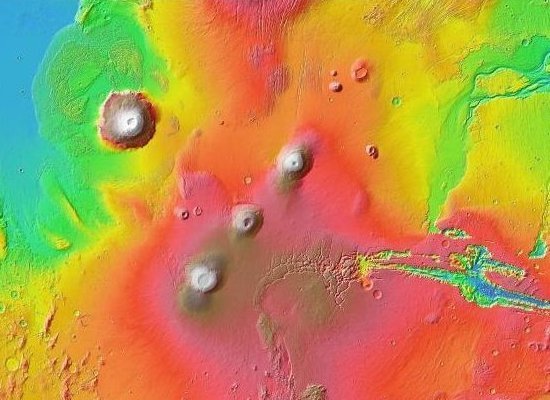 Google worked with NASA researchers to create a detailed, digital map of the planet Mars. Google Mars works similarly to Google Earth — except you're navigating around a far-off planet. Users can explore regions, mountains, plains, canyons, craters and other elements.
Google Sky (2007)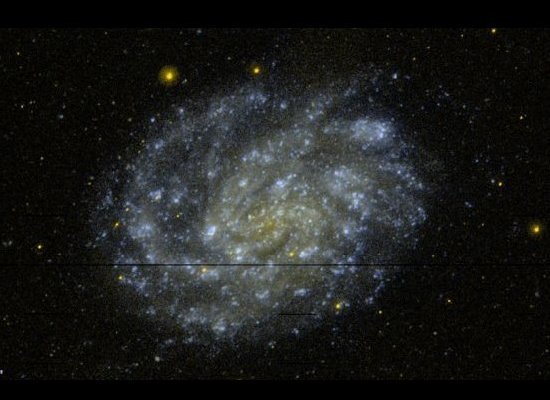 Google Sky, the outer space version of Google Earth, is a way to explore the sky from your computer or mobile device. Click the Sky button on the Google Earth toolbar and you can see constellations, the moon, the planets, and user guides giving information on each. And, of course, there's a search bar to locate whatever part of the sky you're looking for. If you're unfamiliar, this YouTube video gives a good guide.
Gmail (2007)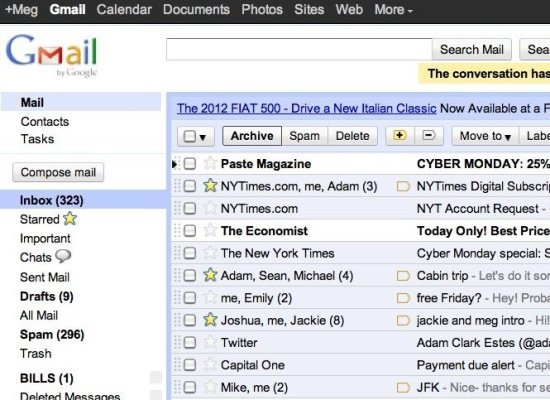 The now-ubiquitous Gmail — Google's email product — was unlike any previous email service when it was introduced in 2007. It featured way more storage space (1 GB per user), search capability within your email, and conversion view, which groups together all replies to the original message to keep the conversation in a single thread. It also included a built-in chat service.
Google Reader (2007)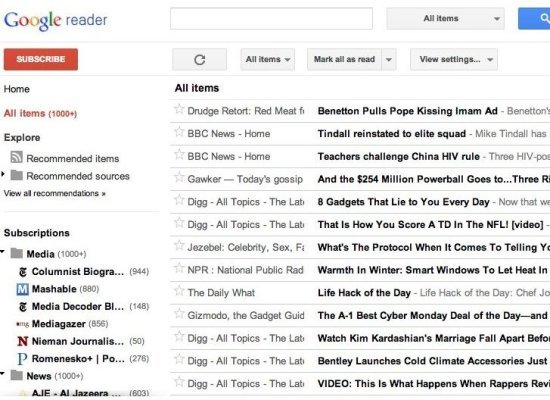 Google Reader is a web-based news aggregator. It utilizes RSS feeds and included sharing capability until October, 2011, when this feature was disabled and replaced with a Google+ button.
Google Moderator (2008)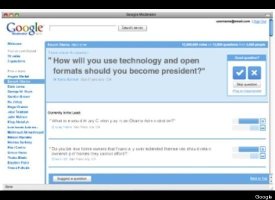 Google Moderator ranks user-submitted questions that come in during an online discussion. It was first created to help moderate the company's tech talks, and was later used by President Barack Obama's team to sift through Americans' questions for the newly elected president.
It works like this: Participants can submit questions or ideas, and other participants vote on them. This crowdsourcing technique helps identify the questions and ideas with the most support or interest from the group.
Google Body (2010)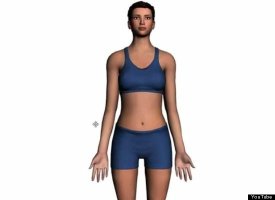 Google Body allowed users to navigate through 3D anatomical models of the human body. Google Body ceased operation in Oct. 2011 — when Google Labs shut down — and will relaunch as Zygote Body. Zygote Body will be a searchable, interactive 3D model of human anatomy. Check out this video for a look at the former Google Body.
Google Docs (2010)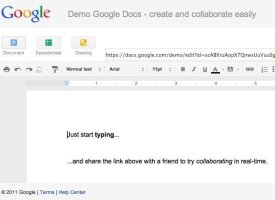 Google Docs, a web-based office suite that includes word documents, spreadsheets and other formats, was innovative for a few reasons. One, the documents are accessible from any computer or device. Two, they're collaborative: You can share documents with coworkers or friends and read or edit them simultaneously. The docs also automatically save as you go, protecting the work from browser crashes or other accidents.
Google Docs is a combination of two previous company projects: Google Spreadsheets and a web-based processor, Writely. There have been several iterations in the past five years, with the mostly completed version announced in 2010.
Google Goggles (2011)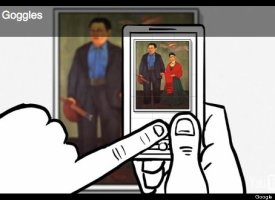 Google Goggles is on the cutting-edge of visual search. The product enables users to search with images instead of words — basically you take a picture of something, and Google will recognize it and pull up search results on it. See a demonstration here.
Google X (2011)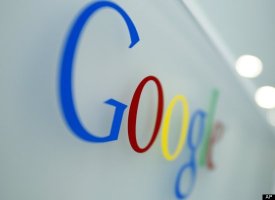 A November New York Times piece gave a glimpse into Google's super-secret "Google X" lab, where the company is dreaming up innovative ideas for the future, like elevator that goes to outer space, driverless cars, and all manner of robots.
Chrome Experiments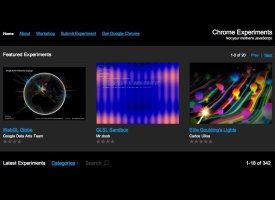 Chrome Experiments showcases innovative, interactive and generally awesome things being built all over using JavaScript. Some personal favorites: Ocean Simulation and WebGL Globe.
Permalink | bit.ly/wBC9D3